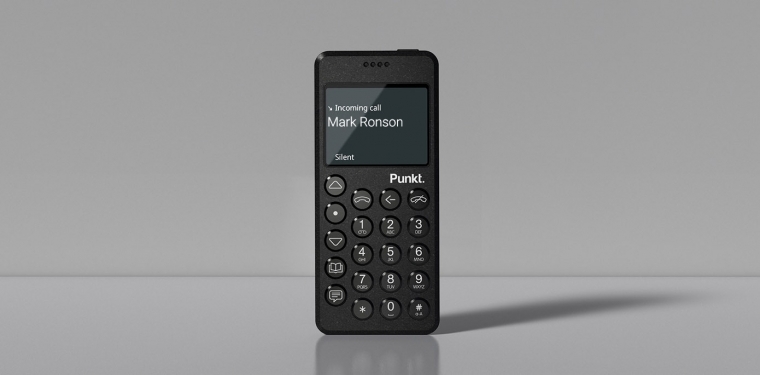 Punkt. presents "Grand Classics with Mark Ronson"
Punkt. joins forces with film and music to talk about the importance of the power of focus for creativity in the age of distraction.
Punkt., in partnership with Uncrate, presents a special VIP Grand Classics film screening hosted by Mark Ronson in the spectacular Public Arts venue at New York's Public Hotel on Tuesday October 15, 2019.
Academy, Golden Globe and multiple Grammy award-winning musician and producer Mark Ronson has chosen to present The King of Comedy, the 1983 satirical comedy directed by Martin Scorsese, starring Robert De Niro, Jerry Lewis and Sandra Bernhard.
The event will be hosted by Petter Neby, founder & CEO of Punkt. and Katrina Pavlos, founder of Grand Classics.
The film screening will be followed by an intimate cocktail event for Mark's colleagues and friends plus a high-octane guest list of music, design, fashion, media and film insiders.
Ronson's selected film is particularly topical at the moment, with its reported connections to this month's newly released movie, Joker. Robert De Niro has confirmed that his role in Joker pays homage to his character from The King of Comedy, Rupert Pupkin, who is a comedian obsessed with a talk-show host.
Punkt. is a Swiss manufacturer of elegant electronics products. The company works to promote the use of technology in ways that help us adopt effective habits for less-distracted lives. Watching films collectively in cinemas (instead of on a smartphone at home) is a fine example of technology working for people rather than the other way round.
Grand Classics celebrates the power of films to inspire us, inviting renowned filmmakers, actors, fashion designers, musicians and artists, to introduce films that have had a great impact on their careers and creations. After beginning in New York, it has gone on to become a major player in the world of cinema, running significant invitation-only events around the world.
"Today we are consumed by distraction via technology throughout our everyday lives – enjoying being at the cinema and in the moment with a movie is a classic example of when we should not be susceptible to unnecessary distraction. Away from tedious smartphone interruptions, the power of focus is a potent force, allowing us the freedom to connect with a task and produce our best work, whether on a film-set, in a studio or in the office. Or indeed, at the cinema. It is a pleasure to be working with Grand Classics and such an accomplished artist that is Mark Ronson in order to illustrate this."
Petter Neby, founder & CEO, Punkt.
"We are thrilled to have partnered with Punkt. for this special Grand Classics event in New York. The power of films to inspire us remains as significant now as ever before, and we are very excited that Mark Ronson has taken the time from his schedules to introduce Martin Scorsese's The King of Comedy."
Katrina Pavlos, founder of Grand Classics