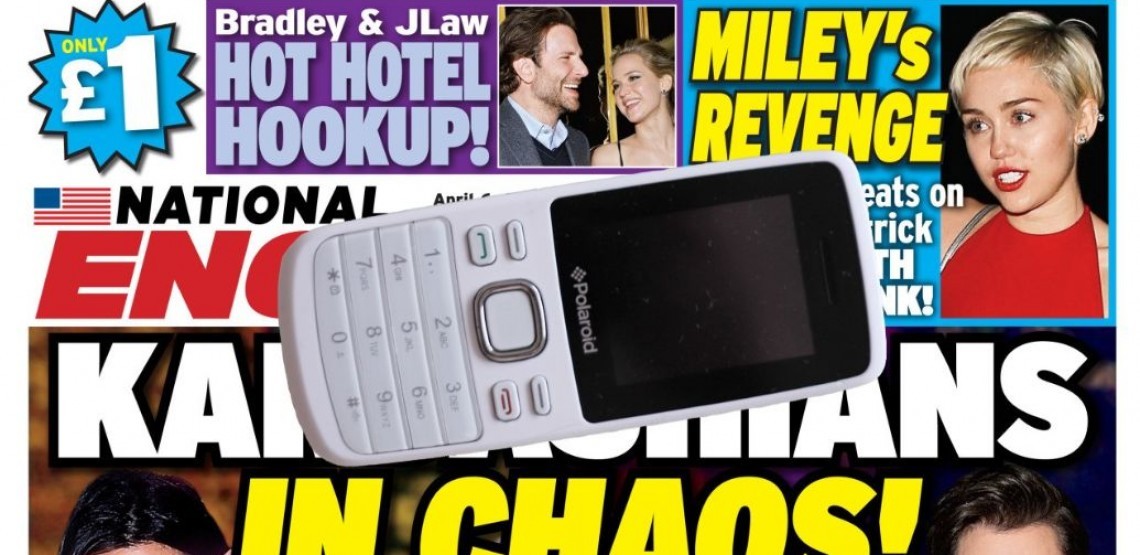 No more endless scrolling through the abyss
My process of restructuring how I use technology involved giving up an LG G4, and what I miss most is the quality of its design. I downgraded to a Polaroid Link cell‑phone. It creaks when you press the buttons.
This phone is temporary, only to prove that it is possible for me to not have mobile data, to communicate without emoji. I am saving up for the MP01, from Punkt. While time and efficiency are important to me, design and fashion are also a big part of my life. I like to look and feel good, and to interact with things that look and feel good. The MP01 will be an upgrade from my smartphone. With the build quality of a modern phone and its well thought-out design, I believe it will be a seamless way to integrate communication into my day.
Detox: "a process or period of time in which one abstains from or rids the body of toxic or unhealthy substances".
I grew up in the countryside, it took about 30 minutes to drive into town. The first time I remember wanting a cell‑phone I was 17 and had driven into town only to realize plans had changed. Time has always been very important to me, so wasting that hour back and forth stung. I got my first basic cell‑phone later that month. Its purpose was simple and finite; to save time, and facilitate real world connection.
Since then my phone has become the biggest waste of time in my life, and hindered real world connection to a staggering degree.
As my phone became smarter and smarter, screen-time began to interfere with my life, including my new marriage. This dysfunction became my impetus to ditch the smartphone, and seek out a phone to serve the simple and finite purpose it once had; no more, no less.
Post-smartphone:
It felt like I had fallen in love with life again. I am present. I am where I am, with who I am with, doing what I am doing. No buzzing, or snapping, or 'gramming', or sharing, or liking, or tweeting, and tagging. It's like taking a breath of air after being under water. It is a slow process, my hand still twitches for my smartphone camera whenever I see something beautiful, or cool. I still check my phone a lot, even though I don't ever have a dozen notifications waiting for me. I have to wait until I get home to look up facts.
Changes:
There have been many positive side-effects. Just to mention a few:
I have started reading again. Last year, I did not finish (or start) a single novel. I have already read a full book in the past few weeks. I'm sleeping better, no more endless scrolling through the abyss. Better communication, since texting for me is kind of a pain, I am calling people again. I have to spell without auto-correct. My self-esteem has increased, I'm not looking at images of fit, perfect, unrealistic people all day.
The list goes on. My general outlook on life has shifted up a few degrees, I am happier and in control. It feels good.
What would improve in your life if you put down your smartphone for the evening, the weekend, the week?
Philip Lalonde
Ontario, Canada