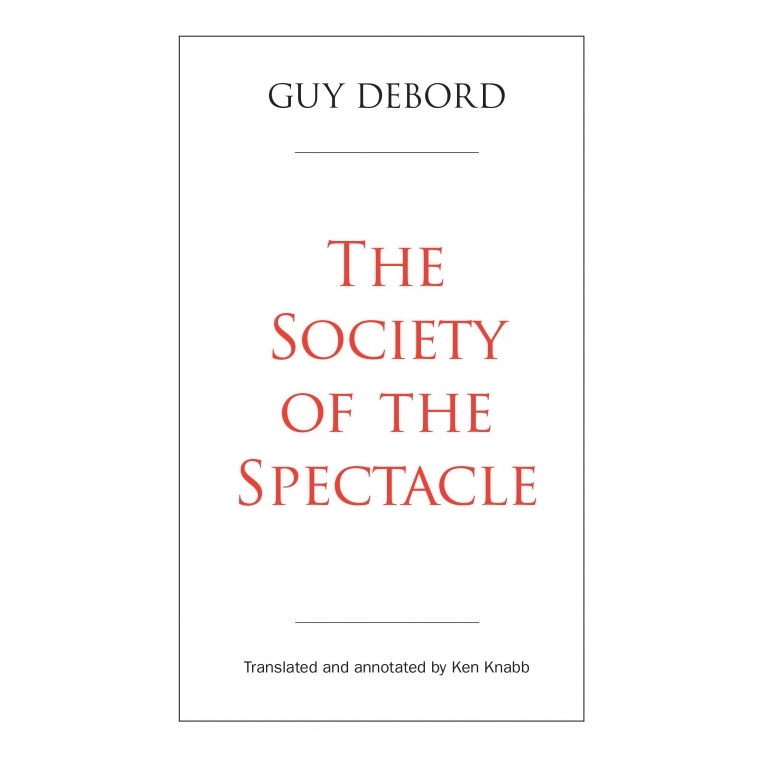 The Society of the Spectacle
The 1967 classic. Very French, very now.
Several English translations are available. The original 1970 version by Dany Perlman, revised by Verlaan and Sieveking in 1977, is perhaps the one to go for. Easily findable for reading online, but it's a challenging book and better read in paper form. There's also a film based on the book, released in 1973, watchable here.
Publishers Notting Hill Editions released a version of the 1970 translation with an introduction by Will Self; it seems to be out of print but may be worth tracking down. Black and Red's edition is an alternative.
Article by Will Self in The Guardian.