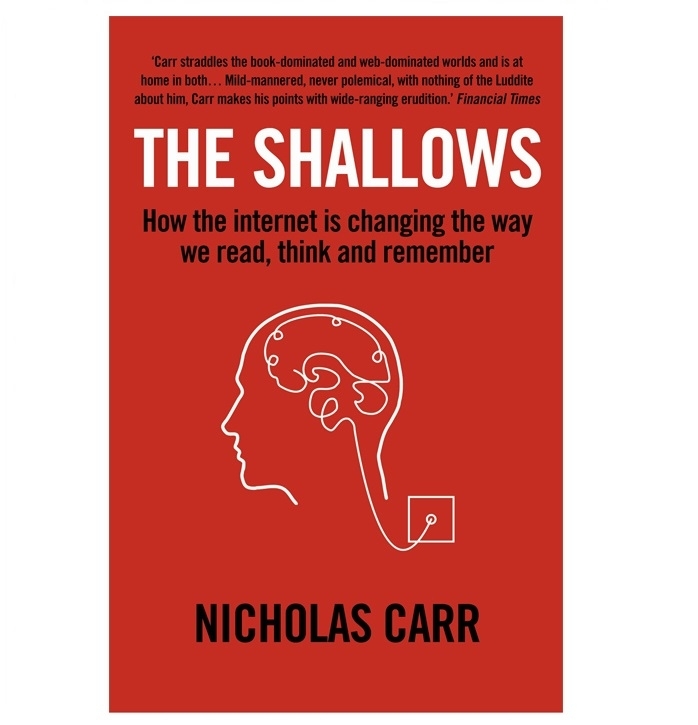 The Shallows: What the Internet Is Doing to Our Brains
The Shallows is a Silent Spring for the literary mind.
Information from the publisher
Is Google making us stupid? When Nicholas Carr posed that question in a celebrated Atlantic essay, he tapped into a well of anxiety about how the Internet is changing us. He also crystallized one of the most important debates of our time: As we enjoy the internet's bounties, are we sacrificing our ability to read and think deeply?
With The Shallows, a finalist for the 2011 Pulitzer Prize in nonfiction and a New York Times bestseller, Carr expands his argument into the most compelling exploration of the net's intellectual and cultural consequences yet published. The Shallows is, writes Slate, "a Silent Spring for the literary mind."
Reviews
"Carr's fresh, lucid, and engaging assessment of our infatuation with the Web is provocative and revelatory." - Booklist
"Editors' choice." - New York Times Book Review
"If you care about your own ability to think and read deeply, please treat yourself to Carr's book."- Carol Keeley, Ploughshares