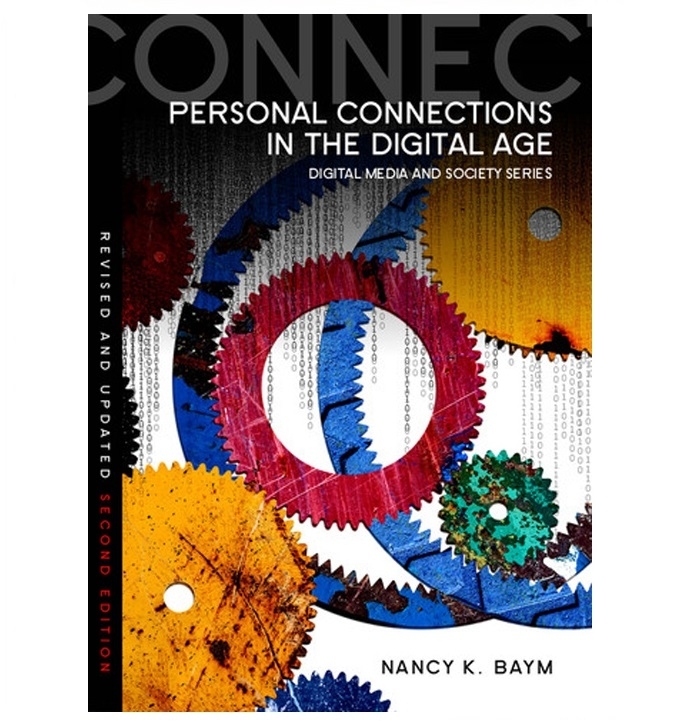 Personal Connections in the Digital Age
Un libro consigliato a tutti gli studenti e le studentesse di mass media, comunicazione e sociologia.
Information from the publisher
The internet and the mobile phone have disrupted many of our conventional understandings of ourselves and our relationships, raising anxieties and hopes about their effects on our lives. In this second edition of her timely and vibrant book, Nancy Baym provides frameworks for thinking critically about the roles of digital media in personal relationships. Rather than providing exuberant accounts or cautionary tales, it offers a data-grounded primer on how to make sense of these important changes in relational life
Fully updated to reflect new developments in technology and digital scholarship, the book identifies the core relational issues these media disturb and shows how our talk about them echoes historical discussions about earlier communication technologies. Chapters explore how we use mediated language and nonverbal behavior to develop and maintain communities, social networks, and new relationships, and to maintain existing relationships in our everyday lives. The book combines research findings with lively examples to address questions such as: Can mediated interaction be warm and personal? Are people honest about themselves online? Can relationships that start online work? Do digital media damage the other relationships in our lives? Throughout, the book argues that these questions must be answered with firm understandings of media qualities and the social and personal contexts in which they are developed and used.
This new edition of Personal Connections in the Digital Age will be required reading for all students and scholars of media, communication studies, and sociology, as well as all those who want a richer understanding of digital media and everyday life.