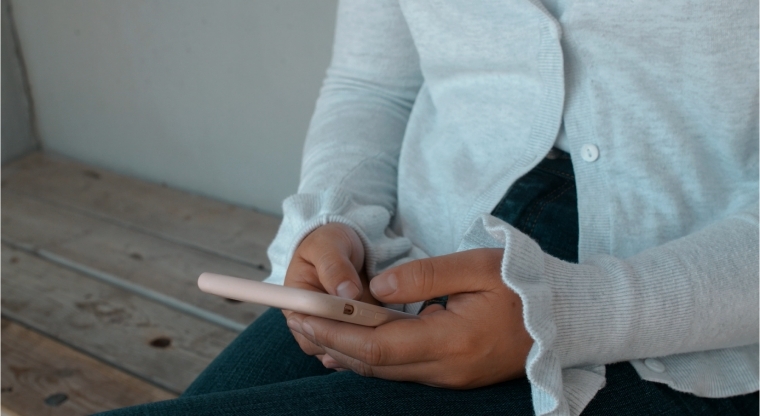 Using a phone as a phone
For anyone who has been missing out, here's how to get the most out of making phone calls on an everyday basis.
First, take the pressure off. We've slipped into associating phone calls with emergencies, and only emergencies, which is a waste of useful technology. Some basic facts:
It's okay to not answer every call.
When someone calls at an awkward time, note the missed call and ring them later – or let them call again. It's all fine.
It's okay to half-answer a call.
Just say hello, explain that you can't talk right now, agree a time to speak later, say goodbye and hang up. No problem.
If someone's with you, it's considerate to involve them when you answer a phone call.
"Can I just quickly answer this? I'll say I'll ring them back later."
It can be worth checking if it's a good time to speak.
Maybe start a call by asking the person you're calling if they're busy at the moment, listen to their tone of voice, etc. Also, if a call is shaping up to be long one, perhaps ask if it's okay to keep going: sometimes it's better to finish the conversation later.
Text messages don't necessarily get priority over missed call notifications.
Probably quite the opposite.
Phone calls can be short.
A couple of minutes, to replace a long sequence of text messages to arrange a meeting. A few seconds, to say that you've been delayed.
Landline phones have specific benefits.
They are the ultimate focus option, and because they do not need to be portable they're ergonomics are 100% based on being used as a phone. They still very much have their place in the world, especially for people who are making/receiving calls all day long, or for anyone who wants to enjoy the benefits of using a single-purpose device.

It makes sense to let people know that you've upgraded.
Maybe send an email round to friends and family. Perhaps include a link to this feature: https://www.punkt.ch/en/inspiration/switching/using-a-phone-as-a-phone/
Let people know when it's generally difficult for you to take a call, and find out the same for them.
Explain that emails and SMS messages may well be responded to with phone calls. You're likely to only text/email at certain times during the day, when you've got access to a device with a decent-sized screen and keyboard.
You may want to acknowledge that using a slab for making phone calls isn't ideal, but point out that it is nonetheless perfectly do-able. Invite them to sometimes ring you rather than text you – assuming they've got enough battery power…
When exchanging contact details with someone, default to phone numbers rather than your email address and get in the habit of saying that you tend to make calls rather than send texts. (Maybe point out that calls are usually so much easier, you don't have time for texting and emailing, you prefer personal contact, whatever works for you.) Entering the other person's number into your voicephone there and then helps make the situation clear.
Make sure your voicemail is activated, and think about your out-going message. Tell people that you regularly check for messages.
Reality at work.
If you sometimes get texts or emails from work outside of working hours, with the expectation of an immediate response, hopefully you'll simply need to explain to your very switched-on and understanding boss that you're taking intelligent steps to avoid burn-out. If that's not the case, see if you can find a compromise. Explain that you'll be checking emails at set times, on a device with a full-sized screen, to ensure that you can respond in a focussed and effective way. Either way, if you haven't already done so, set up your email program so that emails from your employer are automatically filtered into a "Work" email folder.
As an employer, if you've read this far you're probably already aware of the benefits of your employees not being driven to distraction. Don't forget that you need some time off as well. It may be better to miss an occasional deadline than to store up problems for the long term. And be sure to mention your enlightened attitude when advertising for staff. It will show you in a good light.
It's good to avoid emailing colleagues who are in the same building, unless there's a good reason for it. Getting up and talking to them, either spontaneously or by giving them a quick ring to see if they've got a few minutes spare, is more efficient, avoids filling up email in‑trays, and is useful against back pain, boredom, tiredness etc. We're not built for sitting at a desk all day.
If you're self-employed, if possible define your office hours and publish them on your website, the signature file in your emails, etc. If that's difficult, consider having a second, extended set of office hours for key clients to use when it's urgent. E.g. 9am to 5pm, 8am to 7pm if required. And encourage people to ring you, by using phrases like "For more information, call us on +41919249003. Alternatively, you can email us on info@punkt.ch". Offer a landline number, even if it redirects to your mobile, and people will refrain from texting you. If they don't want to call, they'll email instead, which is easier to manage. (A landline number also looks more professional.) Have two phones, and only give both numbers to key clients – or not even to them. Be prepared to miss a sale or two, in order to be able to thrive long term.
Consider responding to a client's email with a phone call, maybe with an email from you first, maybe not. If necessary, send a summary email after the conversation.
And no matter whether you're an employee, an employer, self-employed or just someone who's wandered into the building by mistake: no looking at phones during meetings. The only exceptions are a) when looking something up that is relevant to the discussion, and you've told people why you've got your gadget out, and b) when someone receives a phone call that they really need to answer. Otherwise, phones remain out of sight at all times.