Neat and elegant
Another Punkt. design classic: the UC 01 keeps your workspace looking classy. And it's weighted, so it doesn't wander about.
Powerful and practical
At 2.5A per port (total 7.5A), the UC 01 is the most powerful USB 3-way multi-charger on the market. With the sockets on top, it's carefully designed for easy one-hand operation.
Built to last
The UC 01 is made in Italy, using top-quality materials and components.
Features
*Type A – USA and Canada – comes with a non-interchangeable 200cm cable only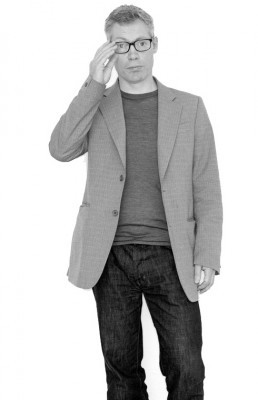 Design
" More and more devices are now powered via USB, yet most computers and laptops only offer one or two ports. Not to mention the classic hotel scenario: even if you find the right electric plug for the USB cable, you can only charge a single device. Punkt.'s new USB multi-­‐port charger provides easy access charging and is designed for one-­‐handed operation."


Jasper Morrison
Punkt. guarantees its product for a period of two years from the date of purchase. The guarantee only applies to defects attributable to the production process or materials used.
The product covered by the guarantee may be repaired or replaced after being assessed by Punkt.. The service for products covered by the guarantee can only be obtained by presenting proof of purchase (a valid receipt) and the original packaging.
The guarantee does not cover parts subject to normal wear and tear due to daily use of the product, such as batteries (if provided with the product), power cords, various cables, connectors or sockets, external parts and plastic parts that do not show obvious signs of manufacturing defects.
The guarantee does not cover accidental damage, misuse, negligence and is null and void if the product has been tampered with by unauthorized persons. For further information, or if other problems arise, please contact the Punkt. dealer closest to you, or get in touch with us using the form on the Punkt. website.