In 2008 Petter Neby wanted to buy a stylish analogue alarm clock that was made to a high standard with good-quality materials, but he discovered that there was absolutely nothing available. A few nice designs, but everywhere the bean-counters had left their mark: manufacturing quality was disappointing, with plastic at every turn.
Petter had been working for many years in the consumer electronics sector, so he decided to found a company and fill the gap. To begin creating the clock he was looking for, Petter approached Jasper Morrison, one of the world's most highly respected industrial designers. He wanted a product with simple, modernist elegance and beauty, that would sit well alongside classic, eternal design work from the likes of the Bauhaus, and Braun in their heyday (when they were leading the design world). A timepiece that would earn its own small but permanent place in the history of industrial design.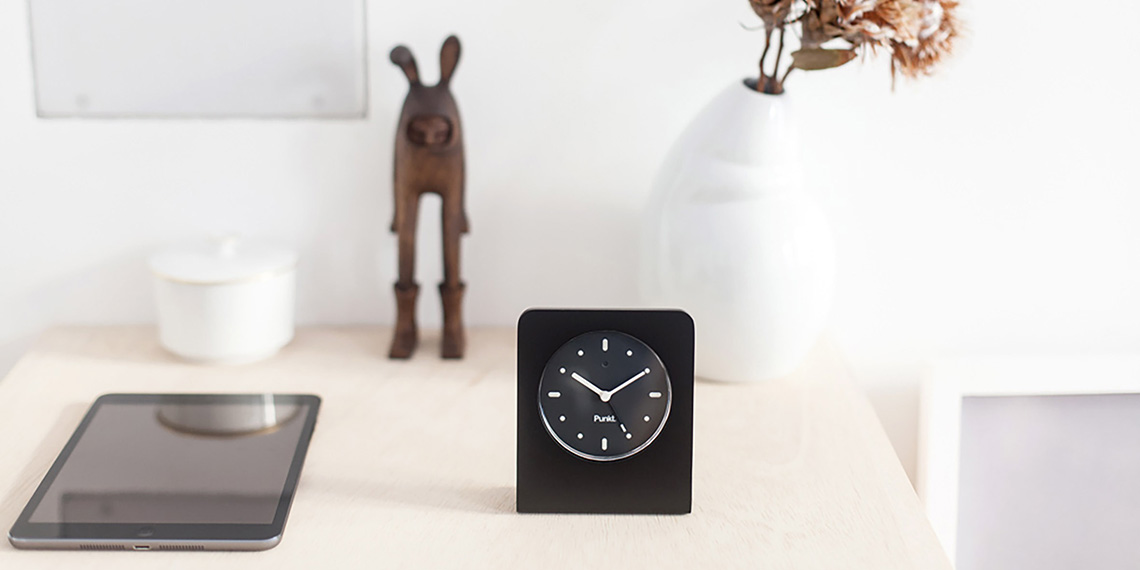 Perhaps inevitably, given that Punkt. was then such a new company, taking the AC01 through the production process took longer than anticipated. The original intention was for manufacturing to take place in Japan, but this eventually proved to be impractical at that time. Other options were explored, with production finally taking place in Shenzhen, China. Meanwhile, the DP01 landline telephone – which had been scheduled to be Punkt.'s second product – was announced in 2010 and the company became known to the wider world. It was well‑received, earning a place in the Centre Pompidou's permanent design collection, but eyebrows were raised: why would a company release a premium landline phone, now that smartphones were everywhere?