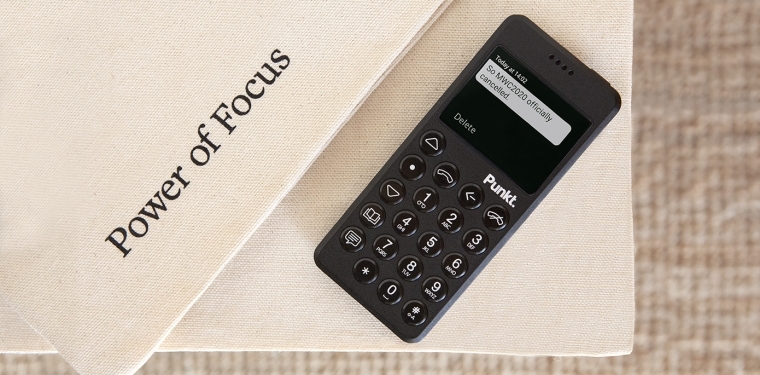 Mobile World Congress 2020 has been cancelled.
Continuing to lead positive digital behaviour.
As increasing numbers of people seek a balance to living in the age of technology, Punkt. will be present at the world's largest mobile phone fair in Barcelona: Mobile World Congress 2020.
As limitless intelligent connectivity is discussed and presented throughout MWC 2020, Punkt. throws light on what it is like to live a healthy digital life with some sensible limits and real world examples of its MP02 mobile phone users that showcase the significant and growing minimalist category.
Come and visit us
Grand Fira
Punkt.
Hall 5
Meeting room 5L21MR
MWC Barcelona