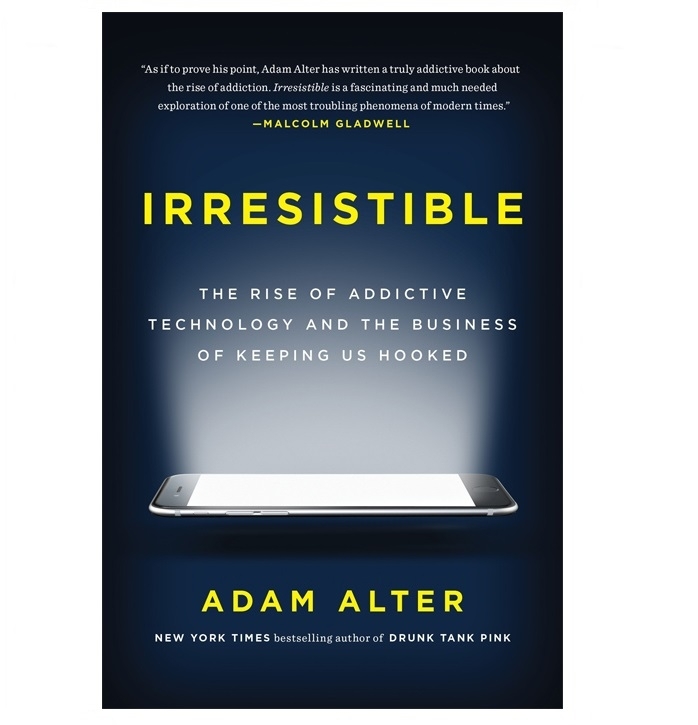 Irresistible: The Rise of Addictive Technology and the Business of Keeping Us Hooked
A practical guide to coming out the other side.
Information from the author's website
People have been addicted to substances for thousands of years, but for the past two decades, we've also been hooked on technologies, like Instagram, Netflix, Facebook, Fitbit, Twitter, and email – platforms we've adopted because we assume they'll make our lives better. These inventions have profound upsides, but their appeal isn't an accident. Technology companies and marketers have teams of engineers and researchers devoted to keeping us engaged. They know how to push our buttons, and how to coax us into using their products for hours, days, and weeks on end.
Tracing addiction through history, Alter shows that we're only just beginning to understand the epidemic of behavioral addiction gripping society. He takes us inside the human brain at the very moment we score points on a smartphone game, or see that someone has liked a photo we've posted on Instagram. But more than that, Alter heads the problem off at the pass, letting us know what we can do to step away from the screen. He lays out the options we have to address this problem before it truly consumes us. After all, who among us hasn't struggled to ignore the ding of a new email, the next episode in a TV series, or the desire to play a game just one more time?
Reviews
"As if to prove his point, Adam Alter has written a truly addictive book about the rise of addiction. Irresistible is a fascinating and much needed exploration of one of the most troubling phenomena of modern times." - Malcolm Gladwell
"If you can't stop checking, clicking, surfing and liking, put your device down and read Adam Alter's Irresistible, an important, groundbreaking book about why we're addicted to technology, how we got here, and what we should do next." - Arianna Huffington, author of The Sleep Revolution and Thrive
"One of the most mesmerizing and important books I've read in quite some time. Alter brilliantly illuminates the new obsessions that are controlling our lives and offers the tools we need to rescue our businesses, our families, and our sanity." - Adam Grant, author of Originals and Give and Take