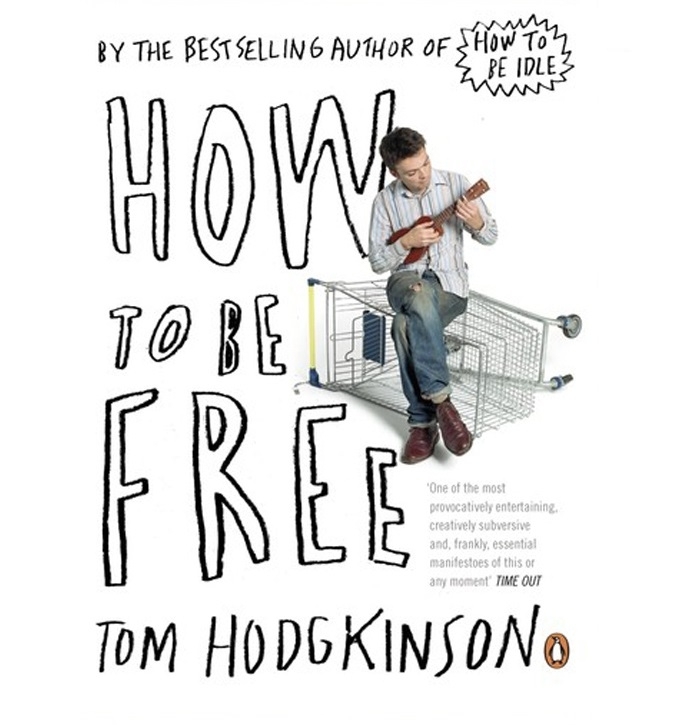 How to be Free
A joyful blueprint for a simpler and freer way of life. Mediaeval in places.
Information from the publisher
How to be Free is Tom Hodgkinson's manifesto for a liberated life.
If you've ever wondered why you bother to go to work, or why so much consumer culture is crap, then this book is for you. Looking to history, literature and philosophy for inspiration, Tom Hodgkinson provides a joyful blueprint for a simpler and freer way of life. Filled with practical tips as well as inspiring reflections, here you can learn how to throw off the shackles of anxiety, bureaucracy, debt, governments, housework, supermarkets, waste and much else besides.
Are you ready to be free? Read this book and find out.
Tom Hodgkinson is the founder and editor of The Idler and the author of How to be Idle, How to be Free, The Idle Parent and Brave Old World. In spring 2011 he founded The Idler Academy in London, a bookshop, coffeehouse and cultural centre which hosts literary events and offers courses in academic and practical subjects - from Latin to embroidery. Its motto is "Liberty through Education".
Reviews
"One of the most provocatively entertaining, creatively subversive and, frankly, essential manifestoes of this or any moment" - Time Out
"Crammed with laugh-out-loud jokes and witty put-downs . . . acts as a survival guide for everything from the government to housework. Random in its details, essential in its advice" - Knave
"As a follow-up to his charming How to be Idle, Tom Hodgkinson offers nothing less than a manifesto of resistance to the modern world" - Guardian