Real Style
The MP 01 is a tool, designed to do a job. It flies in the face of the general trend in mobile phone design, with manufacturers fighting to make their offerings ever thinner. By this logic, the perfect phone would be 'non-physical': just pixels floating in the air. The MP 01 combines beautiful design with a reassuring solidity that feels good in the hand.
Something Special
There are phones available for the price of a burger and chips. The MP 01 is an object of real beauty, both inside and out.
Minimalist Interface
The MP 01 has an elegant monochrome user interface, designed to focus on what matters. No app icons, animations, or special effects. Nice and simple.
Stress-free Battery Life
Charge your smartphone every night. Charge the MP 01 every now and then.
A Tough Piece of Kit
The MP 01 is made with long-lasting materials, including damage-resistant Gorilla Glass, and is finished in an exclusive, high-specification camera paint. It's built to last – unlike many products in today's throwaway culture.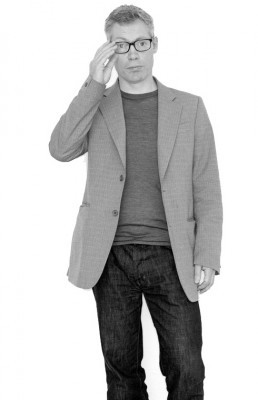 "The Punkt. MP 01 Mobile Phone integrates unique hardware and software design to achieve a new level of simplicity. Created with a focus on call making with direct keys and an intuitive text-based interface, the handset offers unhindered access to all functions, without complex navigation keys and menu systems. Finished with high-specification camera paint and a Gorilla Glass screen, the handset has a soft-touch texture with a moulded pattern on the rear making the MP 01 comfortable to hold and easy to place on any surface. Forgettable battery levels, combined with such modern features as USB charging, Bluetooth pairing, and easy SIM access, enhance this rediscovery of the mobile phone."


Jasper Morrison
Product Specifications
Network
Quad band GSM (2G)
Body
Size:
height 116.5mm;
width 53mm;
thickness 14.5mm
Weight:
88gms
Cover in PC/ABS, front cover with glass fibre.
Battery
1000 mAh, talk time: 290minutes; Standby time: 500hours; Charge time 2hours
Display
Full-colour 2.0 inch TFT LCD; resolution 320RGB x 240
Protection
Gorilla Glass 3 anti-fingerprint coating
SIM
Micro-SIM (3FF)
Sound
High quality audio with noise cancellation; 1W loudspeaker
USB
Micro USB for phone book sync, charging and headset
Bluetooth
v3.0, HSP and HFP support
Phone call related
Country code support, speaker phone, respond with message, speed dial
SMS related
Predictive text input, multi language support, intuitive symbol picker, template
Contacts related
Filter search, favourite, note field, import/export
Supported language
English, French, Italian, German, Spanish, Portuguese, Danish, Finnish, Norwegian, Swedish, Russian
We understand that most touch-screen and smartphone users will need to reacquaint themselves with buttons and basic features. To make life easier, we have prepared a list of shortcuts and suggestions to help you out.
MP 01 Keypad Shortcuts
HASHTAG KEY '#' – toggles between input modes in message composer.
STAR KEY '*' – opens symbol selector in message composer.
SEND KEY on home screen – opens call history.
SEND KEY – long press when answering a call activates hands-free speaker mode.
END KEY on home screen – long press opens quick access menu.
MESSAGE KEY – long press on home screen opens message composer.
MESSAGE KEY – to respond to an incoming call with a text message.
VOLUME DOWN – long press for silent mode.
NUMERIC KEY 1 on home screen – long press calls voicemail.
NUMERIC KEY 2-9 on home screen – long press speed-dials assigned numbers.
CONTACTS KEY – long press on home screen opens 'new contact' option.
Getting the most out of the MP 01
Use call-forwarding:
Activate call-forwarding on your smartphone: take the calls but skip the emails and notifications.
Operate twin SIMS:
If your telecoms supplier supports this option, ask them to duplicate your existing SIM so you can make and receive calls to your smartphone number when it's time for Reachability Lite.
Combine with another device:
It might suit you to use the MP 01 in conjunction with a laptop or tablet: the phone lets you text and make calls, and you get a QWERTY keyboard for composing emails.
Drive safely with Bluetooth:
Use the earpiece provided, or your car's hands-free system.
Leave your job:
If you have to reply to emails and check documents outside the office, having two phones – a smartphone and an MP 01 – is an ideal way to ensure that, when it's time to switch off, you really do leave your job behind.
Enjoy some privacy:
With the MP 01 you have everything you need for true peace of mind when you're off-grid.
Download here the MP 01 Quick Guide to get started.
Need to transfer contacts to your MP 01? Click here for the FAQ on How to import/sync contacts to your MP 01.
Punkt. guarantees its product for a period of two years from the date of purchase. The guarantee only applies to defects attributable to the production process or materials used.
The product covered by the guarantee may be repaired or replaced after being assessed by Punkt.. The service for products covered by the guarantee can only be obtained by presenting proof of purchase (a valid receipt) and the original packaging.
The guarantee does not cover parts subject to normal wear and tear due to daily use of the product, such as batteries (if provided with the product), power cords, various cables, connectors or sockets, external parts and plastic parts that do not show obvious signs of manufacturing defects.
The guarantee does not cover accidental damage, misuse, negligence and is null and void if the product has been tampered with by unauthorized persons. For further information, or if other problems arise, please contact the Punkt. dealer closest to you, or get in touch with us using the form on the Punkt. website.